The Franklin Farmers' Market starts the summer season on Sunday May 29th. The market hours are every Sunday from Memorial Day weekend to Columbus Day weekend from 10am to 2pm. The market offers locals produce and products for sale in the fresh air and sunshine.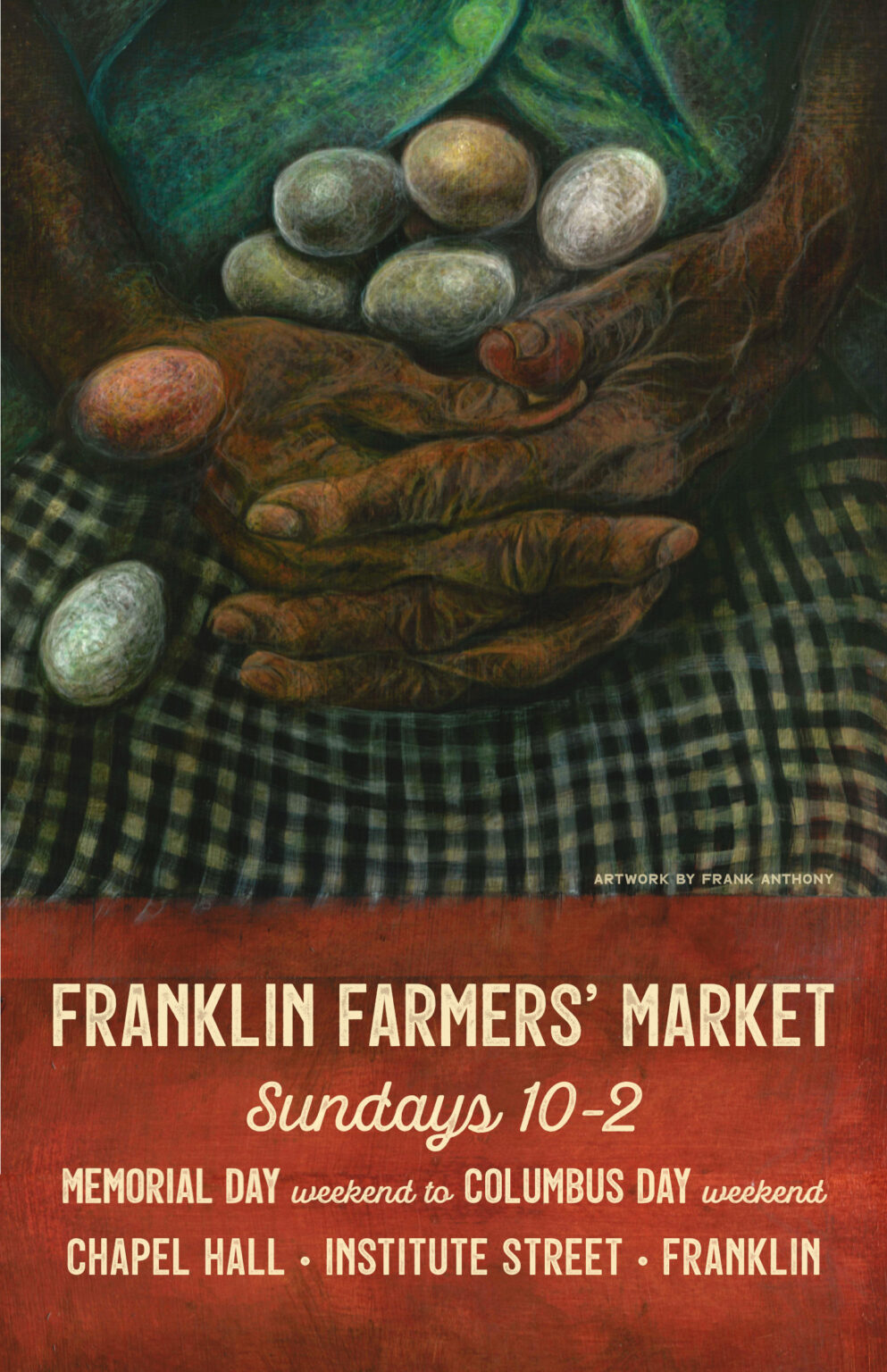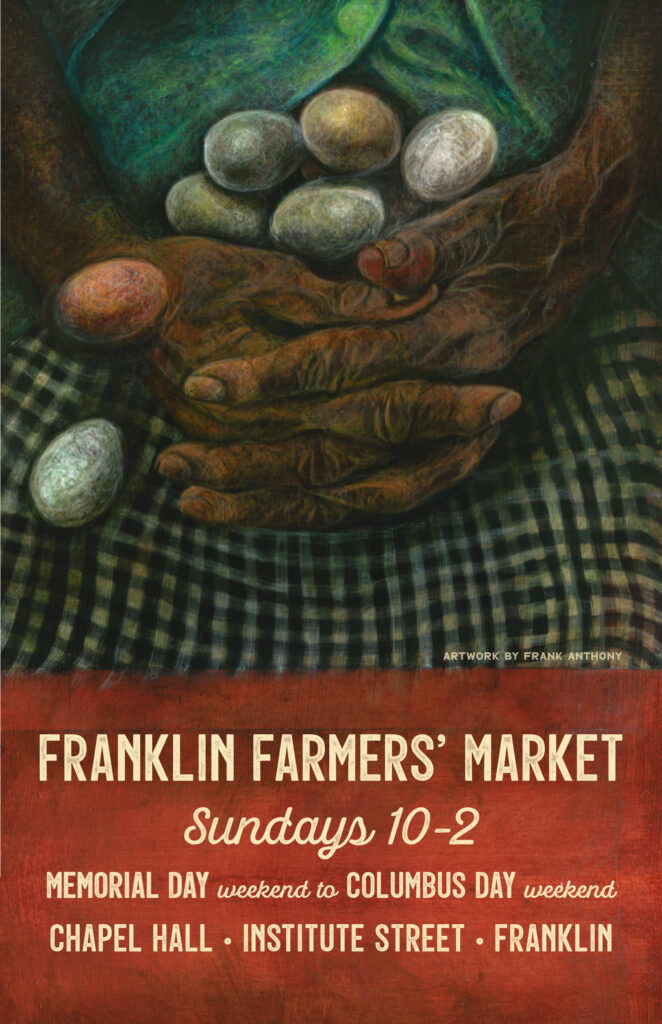 Vendors from Franklin and surrounding towns will sell organic breads & rolls, beef, chicken, pork, lamb, goat, trout, eggs, herbs, local honey & beeswax products, decoupage gifts, fruits in season, fudge & cashew brittle, garlic & scapes, goat's milk soap, herbal salves & creams, jams & jellies, jewelry & scarves, NYS maple syrup & products, meat rubs & spice mixes, mushrooms, plant seedlings, preserves, a variety of vegetables in season, relishes, Scandinavian baked goods, sunflower oil, original artwork and tote bags.

Returning weekly vendors are Catskill Lily's, Cordwood Acres Farm, East Brook Community Farm, Empire Angus Farm, Fokish, Hare and Feather Farm, Izzabon, Off-Road Maple, SaJoBe Farm, Skytop Springs Fish Farm, and Trollbok Farm. New this year are Pomeroy Jones Farm, Thislemint Farm, and Wild View Farm. Vendors come from Franklin, Laurens, Oneonta, Otego, Sidney Center, Gilbertsville, and Walton. Occasional vendors include Color Street, The Wandering Wagon featuring Awestruck Cider products, and Ty's Taco-Ria. For current offerings consult the Facebook page of the market. New vendors are invited.
Franklin Farmers' Market accepts coupons from the Farmers' Market Nutrition Program.

Market management will follow all covid precautions that are required by New York State. All customers should be free of symptoms.

Tables and chairs, well spaced, will be available on the adjacent lawn. Beverages will be sold at the cafe tent.
This is the 16th year of Franklin Farmers' Market providing a venue for local bakers, craftsmen, and farmers on the lawn of Chapel Hall, which was built in the 1850s as part of the Delaware Literary Institute. A half century later, this three-story post-and-beam Greek Revival became the temple of the Free and Accepted Masons, Lodge #562. For the last quarter century, it has housed the Franklin Stage Company, offering free professional theater
The entire village of Franklin is on the National Historic Registry, and a self-guided walking tour is available. It is situated on State Highway 357, part of the historic Catskill/Susquehanna Turnpike, which in the early 1800s was a main route from the Hudson River landings to the western frontier.
Breakfasts and lunches are offered around the corner on Main Street at The Tulip and the Rose Café and Yokel restaurant.
Market is a community effort: hosted by Franklin Stage Company and managed by Franklin Local.
For more information: Trish Tyrell, market manager, email ffm@franklinlocal.org