By Shana Ko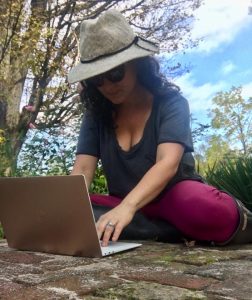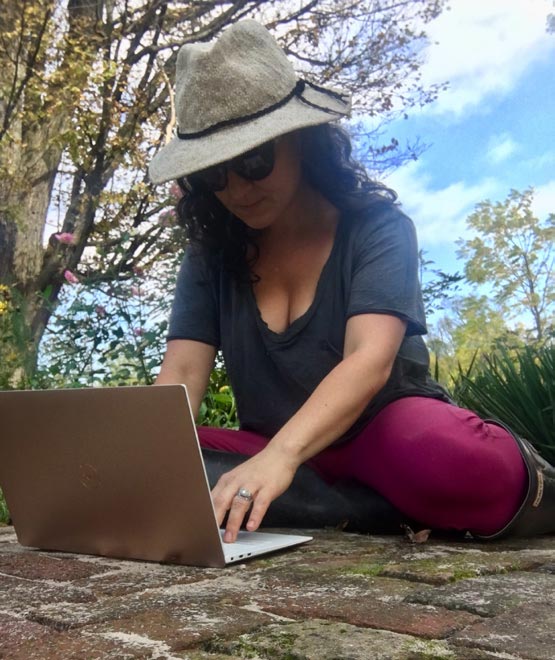 After what felt like six years of summer in New Orleans, I longed for crisp air and snowy days. I needed the stillness to think. Moving north would provide greater flexibility for my husband's career, but what should I do next? I wasn't ready to go back to a regular nine to five job after experiencing the freedom of self-employment. We managed our IT consulting company remotely for years, but those contracts were coming to an end and it was clear that we needed a new direction.
Despite the dreariness of mid-February, Franklin felt warm and inviting. A sunny kitchen caught my eye and enticed me to view a house for sale on Main Street. We didn't move forward with that house, but the visit ignited a curiosity that kept me checking area real estate listings daily. I learned online that Franklin had a school, a theater, a library, restaurants, businesses and a park with nature trails. Nestled in the Catskill foothills, the village had all the quaintness of a forgotten time, while still feeling modern and livable. We discovered that you could own a piece of history in an idyllic setting.
The perils and pitfalls of purchasing an old home sight unseen from New Orleans is a story for another time. Fast-forwarding through tales of self-doubt and budget shortages, we arrived here in Franklin a little over a year ago with one kid, two cats and a commitment to work from a remote office in a rural setting. As I labored to remove two centuries of wallpaper from our new home, I worried that I wouldn't be able to reach clients or develop a compelling product from my far-off mountain paradise.
I may have imagined that we were moving to a sleepy old town, so was pleasantly surprised to be welcomed by an active community. Even more surprising was meeting neighbor after neighbor whose career allows them to work in some capacity from a remote home office. Turns out we were not the only ones enticed by the possibility of having it all. Others are moving upstate to establish roots in the beauty of the Catskills, and they are bringing their technology jobs with them.
Inspired by my new surroundings, I spent the next few months redefining our business goals and thinking about how we would rebrand ourselves. By the time the first flowers of spring arrived, I realized that Franklin was part of my company's story. Not just my office in one of its historic homes, but the story of the village itself, the story of the people who by a myriad of paths and motivations landed in this picturesque corner of the Catskills. I can sell that same cloud technology that enables many of us to work from our home offices. Maybe by telling our stories, we could empower other adventurous individuals to leave the city and enjoy a virtual commute, a closer proximity to their food production, and a sense of real community.
To that end, I am launching a social media campaign. My plan is to establish "Making Remote Work" across a variety of social media platforms. We have all witnessed social media's ability to transform. My goal is to tap into a piece of that with a story I think is worth telling. Good things are happening in Franklin. Cloud computing is changing the speed and efficiency of IT services and, almost paradoxically, allowing some to enjoy life at a slower pace. I am living on a mountain and selling in the cloud.
If you work from a remote office and feel like sharing your experience, I would love to hear from you. You can reach me at sko@quantummsp.com.