By Tom Briggs
Last February, I was approached by my neighbor and Village Trustee, Paul DeAndrea to see if I would consider running for Mayor of Franklin. John Campbell had served six years with distinction in this position and after taking on many pressing village issues, including a major public works project, was not interested in serving another term. I had been on a committee three years ago to review the state of the village and its viability at a time when other small municipalities were being encouraged to merge with their respective towns, and I had become aware of and impressed with the efficiency with which the village conducted its business.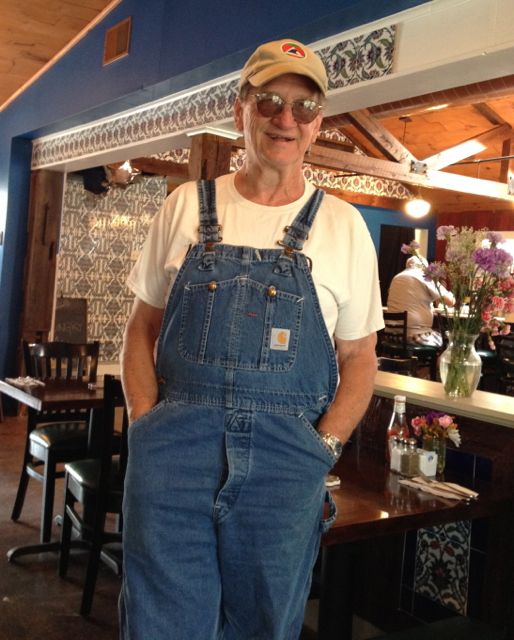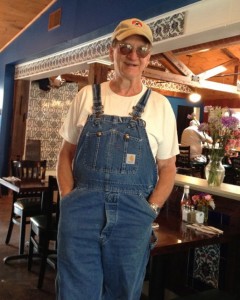 Because of the success of the water system upgrade and the sense that Franklin wouldn't need to undertake another project of this magnitude in the near future, I felt fairly comfortable that I could have the freedom to enjoy my retirement and still fulfill my self-imposed civic responsibility by throwing my hat in the ring. Because there was no opposition to my candidacy, I was elected unanimously by the thirty-plus civic minded village residents who took the time to vote, whether there was a contested election or not.
For those who might suppose that I'm just another person from parts elsewhere, inserting myself into the affairs of the village without paying my dues, I'd like to share some back ground. My forebears came to Delaware County as part of a post-Revolution population surge in the 18th century, settling along the Delaware River between Deposit and Hale Eddy. Most of my relatives were born, raised, and buried in this general area, enjoying the bounty of its beauty and enduring the hard times that often accompany living in a remote area. I grew up in Deposit, left to go to college, returned in the mid 1970s and located an administrative job at the Delaware County Office for the Aging.
In 1983, I became the Director of the agency and in the following year moved to Treadwell in the Town of Franklin, where my wife Donna and I raised our family. In 2006, we relocated to the village of Franklin. During my thirty-four years of public service, I served on the boards of several organizations at the local, state and national levels. I was fortunate enough to rub elbows with people whose vision and drive helped me to understand the qualities that define true greatness. I was also fortunate to befriend many people who acted in a supportive role to whatever cause was being pursued. These were the unsung "worker bees" whose collective efforts were essential to growing ideas into accomplishments.
My vision for Franklin might be considered by some as modest, by others as almost unattainable. It would bring me great joy to see the people of this community work together in harmony to create a living environment that matches the social dynamic that prevailed in the not so distant past. Youth programs, fraternal organizations, the fire department and emergency squad, village improvement, library, the theater, the museum and other organizations are all in need of volunteers. People with ideas, whether they be local or "city folk," should be welcomed and encouraged to share their perceptions. We should all be sensitive to the marketing concept that private enterprise attaches to its products and services: to engender in the customer a sense of meaning and belonging.
To our advantage, Franklin is one of the real jewels of the Leatherstocking area. We have a wonderful library, a good school system, a top notch theater, a well-trained and organized fire department and emergency squad, a museum complex that has tremendous potential, a well-kept historic Main Street, a thriving farmers' market, an active faith community and a nucleus of bright, creative, hardworking and positive people.
Of concern is our capacity for sustainability. Without an influx of young people with means and families, our Main Street will fall into disrepair, our school system will be in jeopardy, our volunteer organizations will experience significant under-enrollment, and this quaint little village will face the same hard times that many of the other upstate communities are already experiencing.
In the months to come, I hope to meet with representatives from the various community organizations to discuss their perceptions and to explore strategies that might be employed to have a positive impact on this village. I will also keep an open ear to the ideas of individual residents about how to recapture the sense of promise that fueled that quality of life in this community in days prior.
I look forward to the next two years, as I become better acquainted with village residents. I have great confidence that we have the ability to make good things happen.