Sondra Freckelton (1936-2019)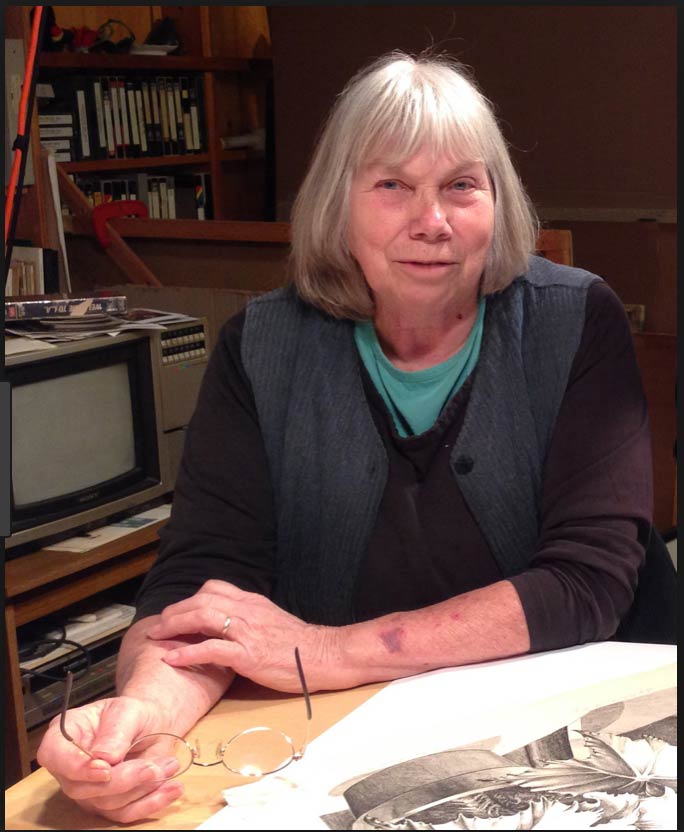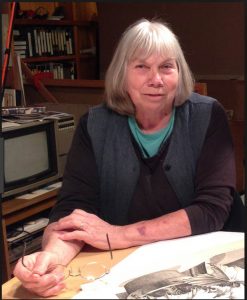 Renowned watercolor artist Sondra Freckelton died June 10 at her home in Oneonta, NY. She began her career making abstract sculptures in wood after studying at the School of the Art Institute of Chicago. Met with resounding success as a sculptor, in the early 1970s she turned to large-scale watercolor paintings. This was a logical transition from the watercolor studies she had done for transparent vacuum-formed sculptures. She often said her last sculpture was the historic mill she completely renovated to become her home and studio along the Ouleout Creek in Upstate New York.
Freckelton's paintings depicted flowers, vegetables, and handmade objects associated with everyday activities—quilts, garden implements, household objects that "are the quiet work of housewives and artisans," she said. Her subjects spoke "about life—about how we slept, ate and dreamed and lived." Freckelton's paintings were included in major solo and group exhibitions with other artists who elevated watercolor painting in general and still-life painting in particular. Her paintings and approach to watercolor were described in the book Dynamic Still Lifes in Watercolor. Sondra Freckelton's Approach to Color, Composition and Control of the Medium (Watson-Guptill Publications, 1983).
For six decades Freckelton created lithographs, pochoir, and screen prints with various master printers. In more recent years she also worked in oil and pastel, expanding her subject matter to include life-size figures. In all her work, the beauty of ordinary life was celebrated. One work, for example, showed a woman weeding a garden, another depicted Freckelton's husband, Jack Beal (1931-2013), tucked into bed with milk, cookies, and The New York Times. Freckelton's artwork is included in important private and public collections. She was born in Dearborn, MI in 1936 and is survived by two sisters, other family members and many dear friends.