By Ray Pucci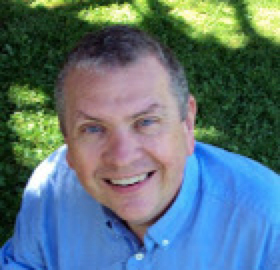 Think of the phrase "chamber of commerce" and you're likely to come up with images of someone with a perpetual smile and pleasant voice, equally ready to welcome visitors with a local brochure or glad-hand a local elected official. While some of that is certainly true, the primary role of a chamber of commerce – whether it's one that focuses on a single community or an entire county – is to create collaborative partnerships that will support the community in measurable and sustainable ways.
A chamber of commerce is a voluntary partnership of business and professional people working together to build a healthy economy and to improve the quality of life in a community. As a chamber works to accomplish these goals, it must be able to take on many different functions: economic developer and planner, tourist information center, business spokesperson, economic counselor and teacher, government relations specialist, human resources advisor, and public relations practitioner.
A chamber of commerce is unique among community-based groups.  It's not a service organization – at least not in ways that Elks, Lions, Rotary, or other formerly-known-as "fraternal" groups are service-based.  A chamber's focus is local and its objectives of community development involve active participation by the business community.  The goal is increasing the prosperity of communities within its service area.  Chamber leadership believes that the surest path to stable and sustainable communities is through increased economic activity. "Commerce" is, after all, part of its name, and is certainly the primary part of its mission.
The way this goal is achieved is often through collaborative partnerships with other groups in the community or region and with government.
In Delaware County, we have a County Chamber (that I lead as its president) and more than a dozen local chambers.  While the Delaware County Chamber of Commerce is focused on such broader issues as legislative advocacy for county, regional, and state concerns, implementing a county and regional tourism promotion program, developing county-wide community development initiatives, and encouraging improvement to our economic conditions, our local chambers, such as the Greater Franklin Chamber of Commerce, look at ways to promote their communities, build local partnerships, and improve the outlook of residents. Our local chamber leaders are volunteers. Creating such events as Old Franklin Day takes huge effort and these chamber volunteers deserve our thanks, praise, and continued support. Their efforts create a patchwork of authentic community events that, in turn, become the many compelling stories we can tell to encourage visitors to make Delaware County a part of their vacation plans.
Our local chambers are on the front lines of business promotion.  No one is better able to tell the story of Franklin than its chamber of commerce, and the same holds true across Delaware County.  Each community is unique, and each story is best told by those who live, invest, and believe in that community.
We share their passion. We confront extraordinary challenges and often those obstacles are outside of our control or influence.  But we have an incredibly productive workforce, great schools and colleges, a thriving arts community, unparalleled nature beauty, and a geographic location that puts us within two hours of the most prosperous metropolitan market in the world. So we have some pretty great reasons to be optimistic.
We are already seeing some very positive signs.  In nearby Sidney, several manufacturing companies have expanded or relocated. The local industrial park is nearly full. Plans for a redevelopment of Main Street may soon be implemented.  In other communities, distilleries, cideries, and breweries are opening, using local products as the base of their beverages. Agriculture is more diverse now than it has ever been in the County's history, and producers are better connecting with consumers and markets in New York and around the country. Our local real estate market has improved, demonstrating that Delaware County remains a desirable destination for visitors and new residents.
Our tourism promotion program is showing successes, too.  The levels of traveler engagement, as measured by website visits and action on our different social media platforms, have all increased significantly. Attendance at events has also increased.  Even sales tax data, despite early predictions of decline due to the reduction in the price of gasoline, points to increased economic activity in the County.
To fully develop the Delaware County success story, though, will require all of us working together. Business owners, community service groups, residents (full and part-time), elected officials, appointed boards, and others have roles in building on our collective successes.  We must continue to listen, learn, trust, respect, and collaborate.  Through our actions and attitudes, we must also prove worthy of each other's trust and respect.  Admittedly, this is not easy work. But, then again, the work of our chambers never is.
Ray Pucci
President
Delaware County Chamber of Commerce
5 1/2 Main Street
Delhi, NY 13753
voice: 607-746-2281
fax: 607-746-3571
rpucci@delawarecounty.org