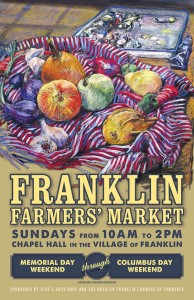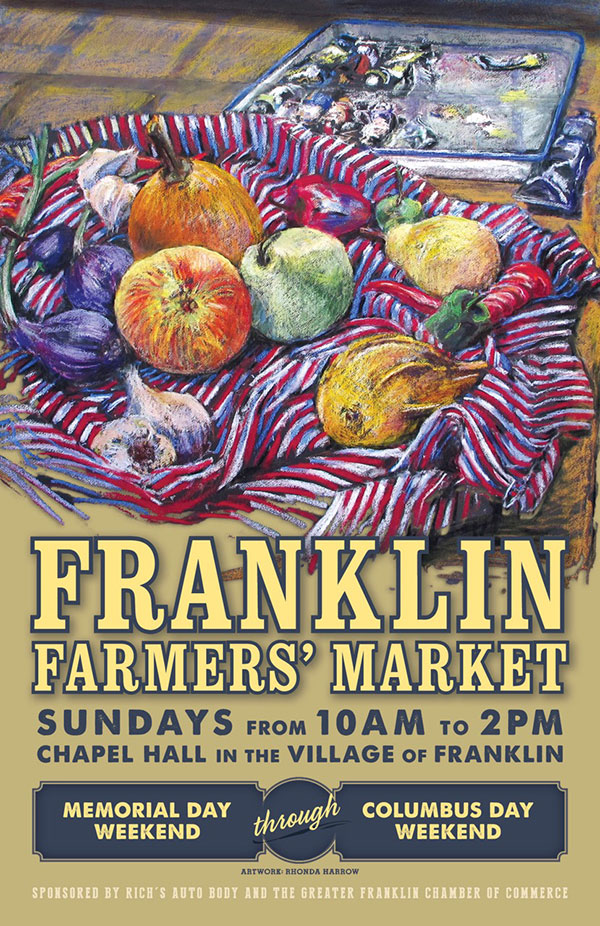 The Franklin Farmers' Market at Chapel Hall starts its 9th season this Sunday, May 24th.
You can find us at 25 Institute Street, Franklin NY, just off Route 357 in Delaware County – home of the Franklin Stage Company.
This year's poster is by Rhonda Harrow, and will be available for sale at the market.