By Patricia Tyrell
With interest in sustainable and responsible food production on the increase, organic and locally¹ grown food is in growing demand. This can easily be seen at larger franchise supermarkets, where entire aisles, sections, and displays are now dedicated to such products, as well as in the continued demand for farmers' markets and food cooperatives. Such phenomena are celebrated by discerning food enthusiasts far and wide.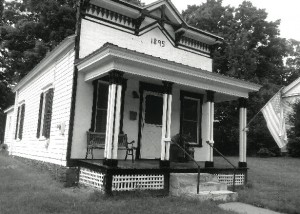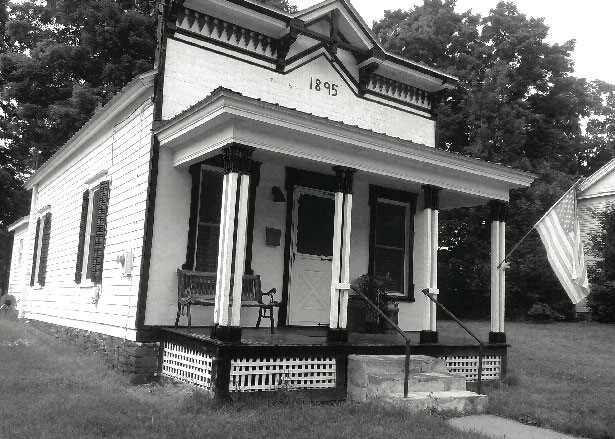 Unfortunately, with the summer-only exception of the weekly Farmers' Market, it is especially difficult to support local producers and meet basic needs or quality standards on a regular basis in our hometown of Franklin. Personally, I have always resented having to travel to Oneonta to do the bulk of my grocery shopping, secretly envying small towns like Delhi and Hamden who manage to support their own natural food stores.
So it is very exciting to announce the eagerly awaited debut of Gone Local, owned by Delaware County natives Kurt and Leah Schmidt. Due to open their doors on August 1, 2015, the Schmidts aim to provide basic food and household products sourced as locally as possible, but still competitively priced. Holiday novelties, summer barbecues, and other specialties are planned for the future.
With a degree in Restaurant and Hotel Management, a successful culinary career, and a current sales manager position with Adventure In Food Trading Company, Kurt has wanted to open a new business with his wife, Leah, for some time, but its purpose and location had remained unknown. Having grown up in Walton and Delhi, Kurt and Leah have always had an appreciation for the beauty and potential of the area and wanted to remain local. Kurt even has ties to Franklin's history, having been the personal chef of Franklin native and railroad tycoon Walter Rich for eight years, up until Rich's passing in 2007. Finally, in 2014, they discovered 375 Main Street, Franklin, and therein, their business plan.
The former Hilderbrand building had been left vacant for several years, but Kurt and Leah, through vision and persistence, have brought out the diamond in the rough. Major repairs and improvements have been made to the building, including renovations of the bathroom, floors and ceilings. It was funded in large part through a NY Main Street Program Grant of $15,000, awarded in 2014.
While its exterior seems small, I can say the interior is utterly surprising and impressive – both open and airy, with a refined country aesthetic and comfort. Antique and handmade shelving will host a myriad of products, including but not limited to, spices, sauces, breads, pastas, soaps, and lotions. Coolers and refrigerator units will contain milk, butter, eggs, produce, and meats. Even our domesticated friends will find their needs met with pet food and supplies available. Upon award of licensing, beer will also become part of the shop's available inventory, as well as deli platters, sandwiches, and coffee.
To be operated primarily by Leah with the help of family members and Kurt on the weekends, Gone Local will be open year-round, Tuesday through Saturday, 2 p.m. – 8 p.m., beginning August 1. [Editor's note: A discussion with Leah on August 2nd provided us with updated hours: Tuesday – Saturday 10-7 and Sunday 1-6. Check the Gone Local Facebook page for updates.] With the impending closure of long-time community favorite Dawn's Deli, the timing could not be more opportune to offer both a local business option and locally sourced (possibly organic) items to Franklin's residents and visitors.
So get ready for Gone Local – where what you need is right at home. And remember: if you haven't already gone local, spending your hard earned dollars at local establishments helps the local economy, which in turn helps the local community.
---
1. Local or locally may mean immediate or regional area
Patricia Tyrell is a Franklin native and enthusiast of sustainable living.