By Jan Mulroy
On October 17, 2017, I attended the Candidates Forum for Franklin Town Council candidates. At one point, Garret Sitts mentioned winning $80 million in a settlement against DFA and others. I asked: what is DFA?. It is Dairy Farmers of America, a dairy cooperative. [1]
This was an anti-trust case (Allen, et al v. DFA, et al) with the plaintiffs having class action certification against Dean Foods, DFA, and Dairy Marketing Services, LLC (DMS). Dean Foods settled early in the case for $30 million. DFA and DMS settled for $50 million in June of 2016, with the court's approval. [2]
DFA is the largest dairy cooperative in the United States, with over 14,000 dairy producers. With that $50 million agreement, there would be no admission of wrongdoing from DFA. And so, the story continues.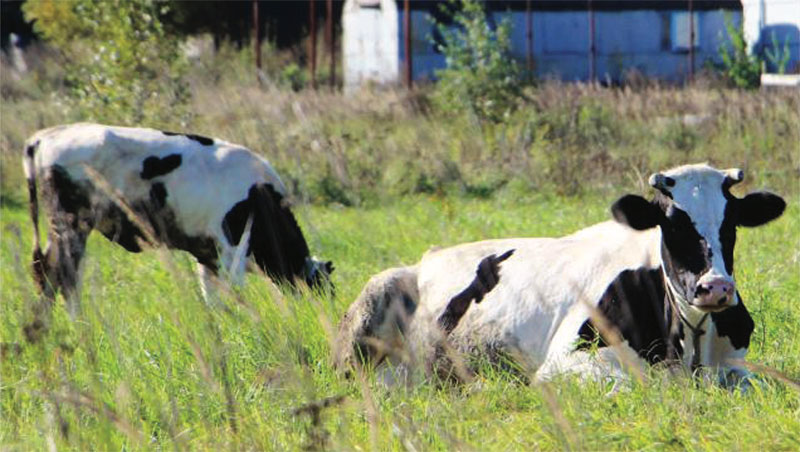 Both Garret Sitts and his father, Ralph Sitts, resigned as Class Representatives, "opting out" of the case. They did not take settlement awards or Class Representative Incentive payments. They and 114 others wanted to take DFA to trial. [3]
On October 26, 2016, the first document, "Complaint and Jury Demand" was filed for Sitts, et al, or "Farmers United", Plaintiffs v. The Dairy Farmers of America, Inc. and Dairy Marketing Services, LLC, Defendants. The Complaint and Jury Demand or "Complaint" is brought under Sections 1 and 2 of the Sherman Anti-Trust Act, 15 U.S.C. §§ 1 and 2. From this Complaint, Plaintiffs allege:
"Defendants (however) have engaged in an illegal conspiracy to restrain competition, fix and suppress prices paid to farmers and monopolize/monopsonize the raw Grade A milk market in the Northeast. This activity has suppressed at artificially low levels the over-order premiums that would otherwise exist in a competitive market. [9]
"At its core, the conspiracy is simple; DFA/DMS controls the milk producers and then sells the milk at a low price to processors, also partially owned by DFA/DMS. Instead of distributing the money back to its members, DFA/DMS use complex accounting and opaque financial records to keep the money for their executives and their cronies."[4]
The Capper-Volstead Act provides anti-trust immunity or exemptions for agricultural cooperatives. For the exemptions to apply, two universal conditions must be met. The first one figures prominently in this case, stating that "the cooperative must be operated for the mutual benefit of its members insofar as they are producers of agricultural products, in that they are farmers, planters, ranchmen, dairymen, nut or fruit growers."
On July 27, 2020, the U.S. Justice Department filed a Statement of Interest in this case (document 285). The conclusion reads "The Capper-Volstead exemption should be construed narrowly and consistent with the Act's purpose to enhance the bargaining power of farmer-producers. It should be applied as an affirmative defense, with the defendant bearing the burden of showing that the exemption applies." [5]
At a World Dairy Expo last year in Madison, Wisconsin, Agriculture Secretary Sonny Perdue said, "In America, the big get bigger and the small go out." [6]
In 2016, according to the Complaint, DFA's member farms produced more than 20% of the total US milk production. DFA also marketed 30% of the total US milk production, representing three-quarters of DFA's revenue.
DFA is Goliath to Farmers United's David. If DFA is the largest dairy cooperative in the US, controlling 20% of the total milk production in the US, how could its apparent success affect smaller farms in such a negative way as to cause litigation?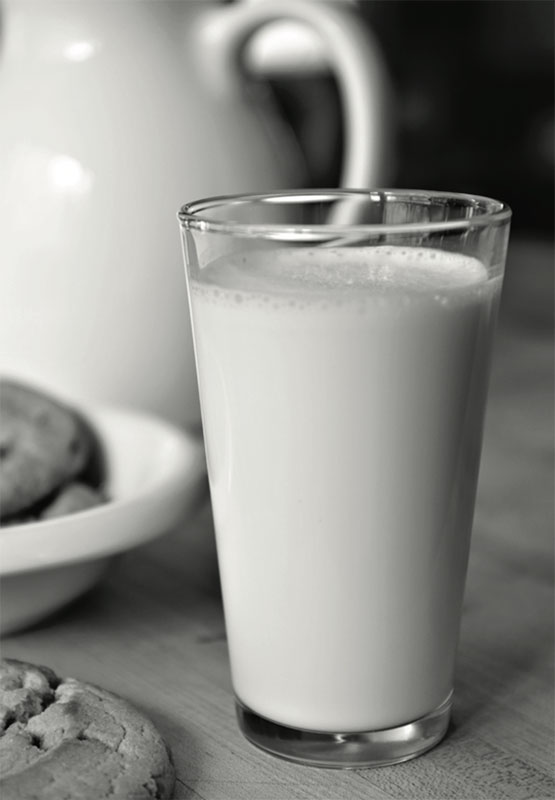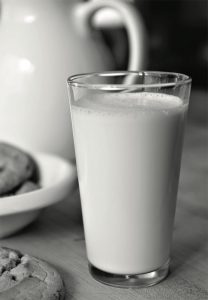 In a case document, Judge Christina Reiss states "Plaintiffs proffer admissible evidence from which a rational jury could conclude that DFA management favored growth of its commercial operations and empire building over the interests of its farmer-members, including through executive compensation and benefits which were not fully disclosed to DFA members and improper payments to DFA Board Members and Area Council Members." [7]
This case could level the playing field for independent and smaller dairy producers alike. As the first condition of the Capper-Volstead Act states, "for the mutual benefit of its members", Eduardo Castro at the University of Minnesota Law School writes, "As cooperatives have accrued more control of the dairy industry, and smaller farmers have seen their own power diminish, this language provides a powerful tool for litigants to pierce the veil of Capper-Volstead protection."
After conferences in August and September, on the 28th of September Judge Reiss signed a stipulation of dismissal with prejudice, which was mutually agreeable. "With prejudice" means the case is discharged permanently and may not be refiled with this court.
Endnotes
[1] How Can We Reinvigorate Our Farms
https://www.facebook.com/1554768334759293/videos/2048821858687269/Reinvigorating Our Farms
[2] Case 5:09-cv-00230-cr, OPINION AND ORDER GRANTING MOTION FOR FINAL APPROVAL OF DECEMBER 2015 PROPOSED SETTLEMENT (Doc. 2076)
https://www.courtlistener.com/recap/gov.uscourts.vtd.18481/gov.uscourts.vtd.18481.2093.0_2.pdf
[3] Judge Denies Motion to Dismiss Sitts vs. DFA/DMS Antitrust Case
https://www.themilkweed.com/MWP-102019-Month.pdf
[4] Case 2:16-cv-00287-cr, COMPLAINT AND JURY DEMAND (Doc.1)
https://www.courtlistener.com/recap/gov.uscourts.vtd.27234/gov.uscourts.vtd.27234.1.0.pdf
[5] STATEMENT OF INTEREST ON BEHALF OF THE UNITED STATES OF AMERICA
https://www.justice.gov/atr/case-document/file/1298411/download
[6] U.S. Agriculture Secretary: Family farms might not survive OCTOBER 2, 2019 / 1:41 PM / CBS/AP
https://www.cbsnews.com/news/agriculture-secretary-sonny-perdue-says-family-farms-might-not-survive/
[7] Case 2:16-cv-00287-cr, OPINION AND ORDER GRANTING IN PART AND DENYING IN PART DEFENDANTS' MOTION FOR SUMMARY JUDGMENT (Doc. 91)
https://www.courtlistener.com/recap/gov.uscourts.vtd.27234/gov.uscourts.vtd.27234.130.0_1.pdf
[8] Monopsonize: In business, where there is a single buyer of a good or service as opposed to a nonopoly where there is a single seller. In either case, the single operator distorts the market by controlling the price of the good or service.