By Michael Sellitti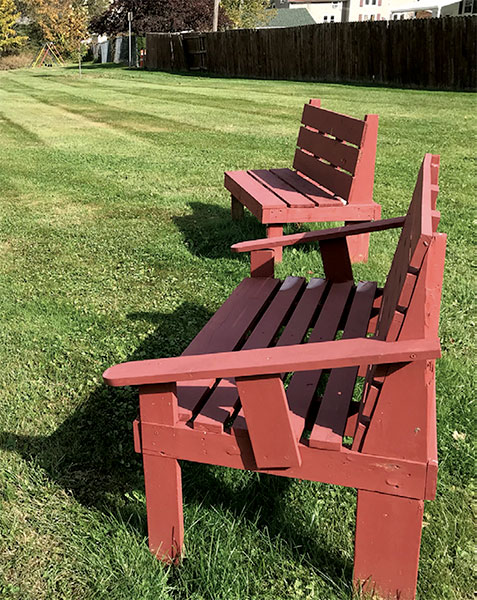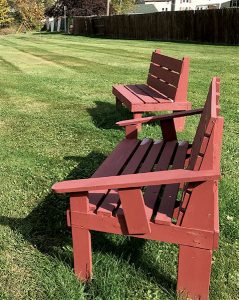 This year has certainly presented many challenges for everyone, including community organizations like the Sidney Center Improvement Group [SCIG]. When the pandemic hit, the all-volunteer members of SCIG quickly transitioned to meetings held on Zoom with a commitment to keep moving the efforts of the group forward for the community.
SCIG has had to put on hold many of the park enhancements planned for this summer. However, some progress has been made, with larger improvements to continue next spring.
To date SCIG has completed the following initiatives: planted a dozen flowering and bank-stabilizing trees, gave the swing set a new colorful paint job, repaved the basketball court and installed new posts and backboards, took delivery of a new park announcement board, and had new picnic tables and benches designed and constructed by Sidney High School Students.
New features planned for the spring include: new playground equipment, activity stations for senior citizens and people with limited mobility, a walking trail around the perimeter of the park, and a pavilion designed and constructed by Sidney High School students.
SCIG thanks the Town of Sidney Highway Department for its efforts. We also appreciate the strong support and patience of the community as we navigate these tough times and find creative ways to achieve success with our projects.
To follow the progress of the Park Project and all SCIG's initiatives, visit our Facebook page: facebook.com/SCIGNY.